Fri 26 Jun 2009
Iconic.
This week, the the United States and the world has lost some iconic people.
First, Ed McMahon who died at the age of 86. Ed was perhaps the most perfect
straight man ever to grace the late night stage. As Johnny Carson's partner for over 30 years, he set up and played off of Johnny's jokes, keeping u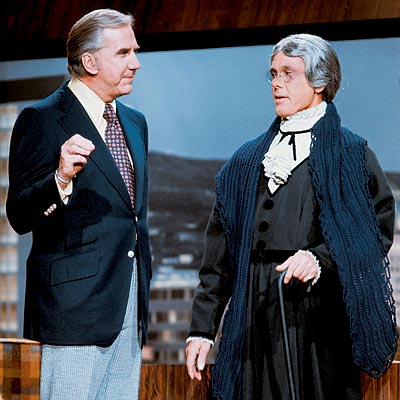 s laughing until we cried. Johnny and Ed were a late night institution for most Americans, and I — like most people in this country — never missed an episode. As the years passed, I'd forgotten just how funny they were together, but when I heard of Ed's death, I pulled out my "Best of Carson" DVD and watched the whole thing. Man, those guys were great together. Ed's quiet straight lines and the looks they engendered from Johnny were classic.
Yesterday, Farrah Fawcett passed away at the age of 62 after three years fighting
anal cancer. She, too, was an iconic personality. In the 70s and 80s, her beauty was unrivaled. Her picture was everywhere
— even my gay friend, Rob, had her poster on his wall. Her beautiful smile was unrivaled, her gorgeous hair was copied by millions of women around the world, and her unbridled sexuality was a turn on for boys and men and a roadmap for women who tried — most of the time with little success — to be just a little bit like her. Beautiful even while fighting cancer at 62, she spent her last months sending a message to the world: Don't give up, no matter what obstacles come your way.
And then we come, sadly, shockingly, to Michael Jackson. To say Michael was iconic is an understatement. As a child, some of my greatest memories surround Michael
and Donnie Osmond. The three of us were roughly the same age, so I was especially interested in the two boys. Before they were 9 years old, Michael and the Jackson Five and Donne and the Osmond Brothers were rising stars, rivals of sorts and obviously full of talent. It was Michael, though, who grew into the icon he became. With his every move, he outdid himself. Every song he wrote was better than the last. Every dance move he inve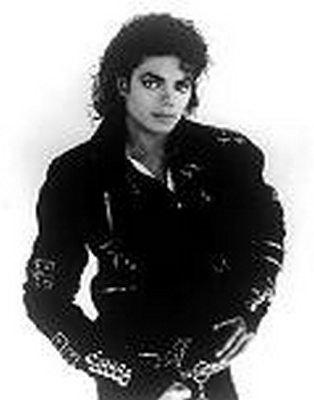 nted was 10 tiers above the one before. Every video he made outdid the others. He was a true star, beloved and awed by billions across the world.
Sadly, his upbringing and fame did much to scar him. It turned him into a recluse, robbed him of his childhood and his freedom and shaped him into an eccentric person who only identified with children and other child stars. Thankfully, the world today is forgetting his quirks and eccentricities and remembering him for the amazing, astounding talent that he had. I still can't believe he's gone.
Three great icons. I'm so glad we got to experience the joy they brought to the world. I'm so sad to see them go. I give them my applause and thanks one last time.
Stumble It!